This week Zoho launched Zoho One, an offering that provides customers with access to all of the Zoho business and productivity applications for a single price of $1/person/day. If you're unfamiliar with Zoho, you should really take a look at their extensive product portfolio which includes:
Personal Productivity: Word processing, spreadsheets, slides and note-taking
Communication and Collaboration: Email, chat, web-conferencing, social networking, group messaging, file-sharing and project tracking
Business processes: Sales/CRM, marketing, customer support, finance/invoicing, human resources and a custom application (low-code) developer tool
While perhaps not as well know as its Microsoft and Google competitors, Zoho does have an impressive 3rd party ecosystem of extensions available via the Zoho Marketplace.
Customers Take Note
While individual applications in the Zoho One portfolio may not offer as many features as their counterparts from Microsoft Office 365/Dynamics, Google GSuite, Salesforce, Workday, and others, Constellation Research believes Zoho One's complete platform solution provides a very attractive option for many businesses. As outlined in the research report Why Your Organization Should Buy a Collaboration Platform Instead of a Best-of-Breed Solution, having a single platform provides advantages in integration, administration, security and several other areas.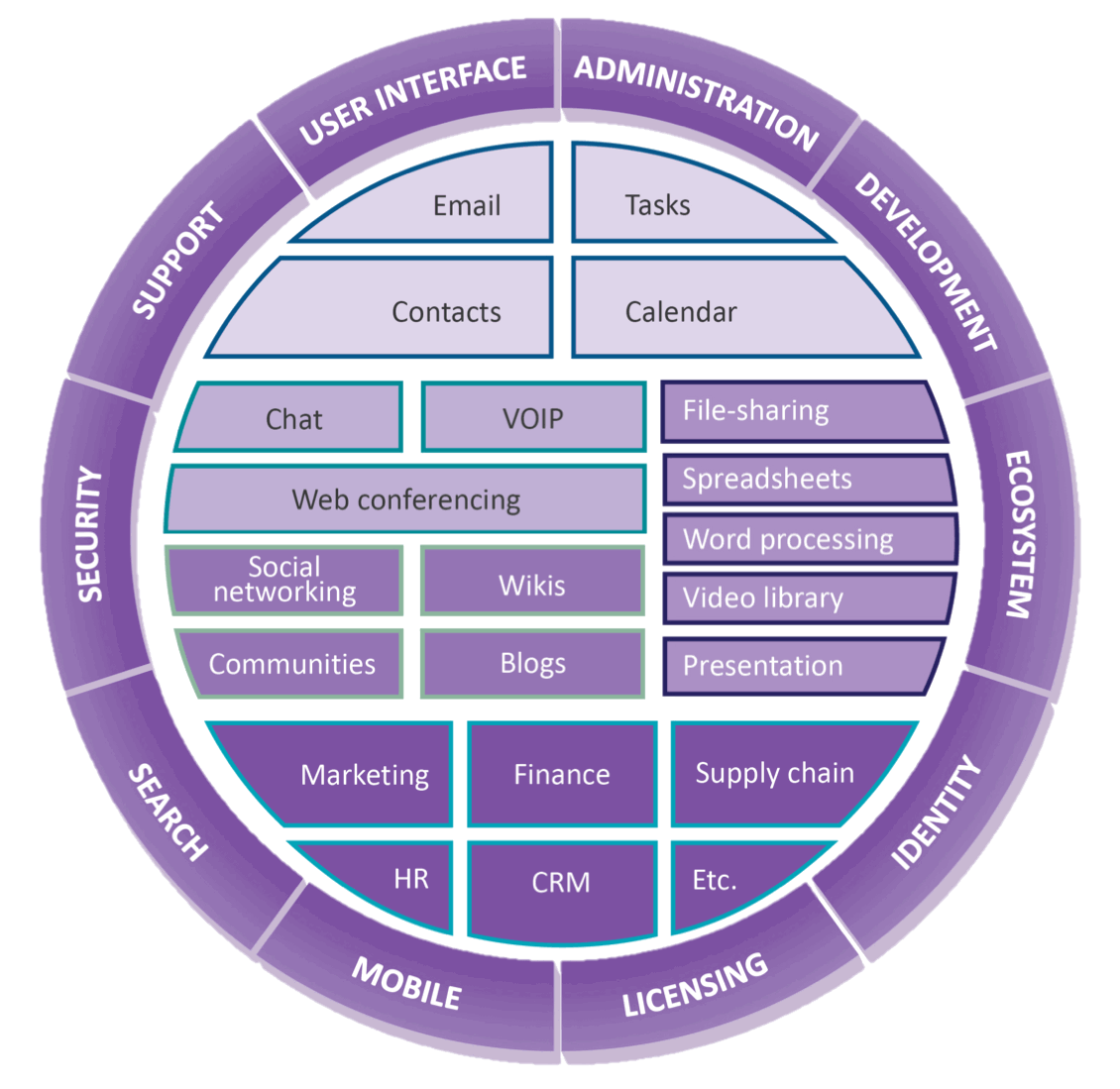 Tweet