Today Atlassian unveiled Stride (not to be confused with the now defunct SocialCast Strides), their new team collaboration platform that is the culmination of several years worth of research, customer feedback (on their current portfolio), acquisitions and in-house development.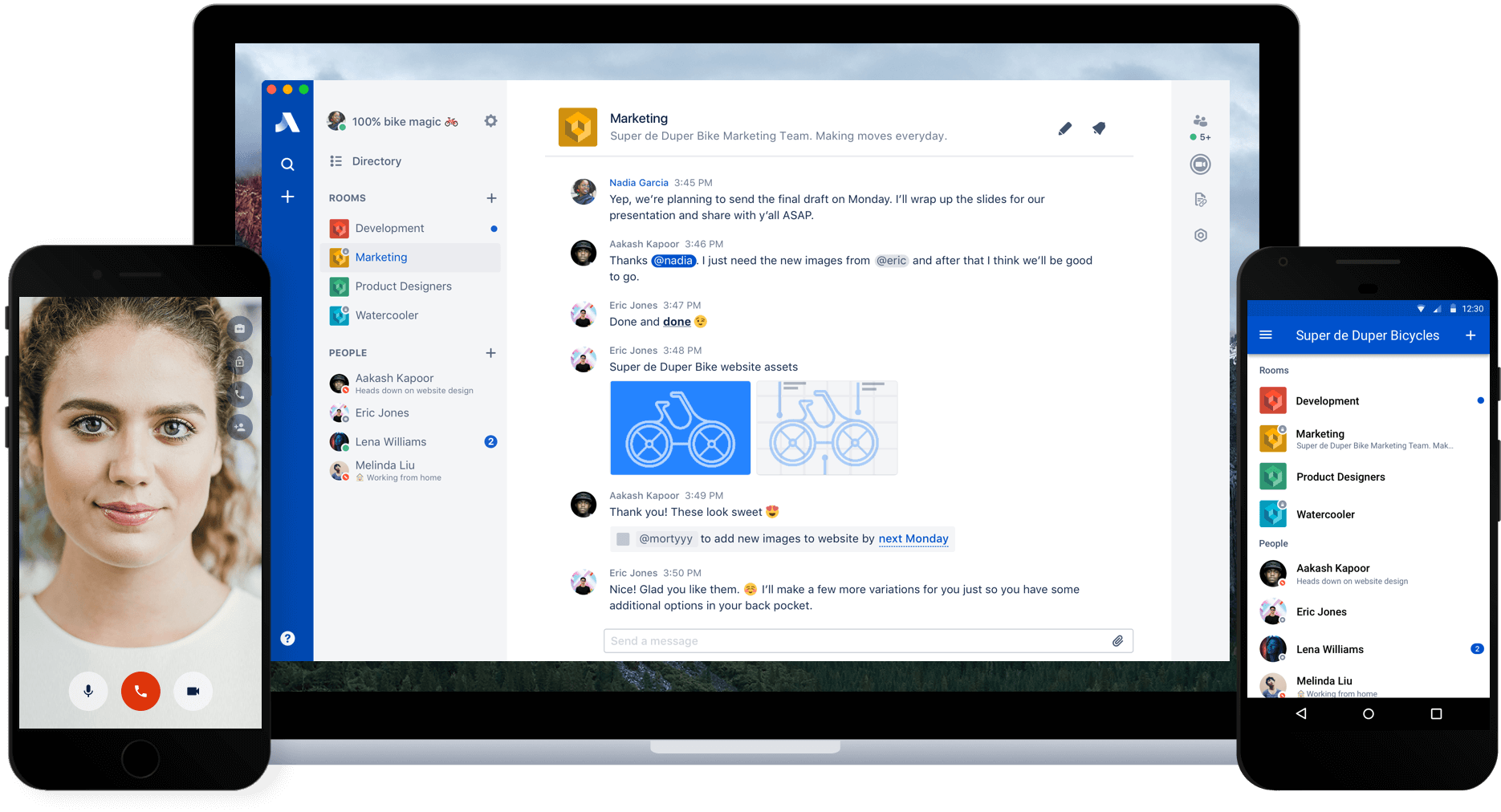 Atlassian's current portfolio may be best known in technical and development teams with products such as Jira, BitBucket and Jira Service Desk. However, Atlassian also has a robust offerings in team communication and collaboration with Confluence, HipChat and recently their recently Trello. Over the last few years Atlassian has acquired several communication and collaboration companies including Hall, Blue Jimp, DocTape, WikiDocs and HipChat... but Stride is not a duct-taped together version of those products, instead it's a new product developed by the combined engineering force from those companies.
Stride is positioned in a very competitive market, and at first glance the standard reaction is going to be "Oh, another messaging client". So how does Stride plan to differentiate from tools like Slack, Microsoft Teams, Cisco Spark, Ring Central Glip, Google Hangouts, Unify Circuit, IBM Watson Workspace and others?
According to Atlassian their secret sauce includes:
1) All the forms of communication you need are included, there is no need for integrations. You get messaging, video, voice, files, tasks and more all natively built in. I agree this is a strong differentiator, and it mirrors the findings I wrote in my report Why Your Organization Should Buy a Collaboration Platform Instead of a Best-of-Breed Solution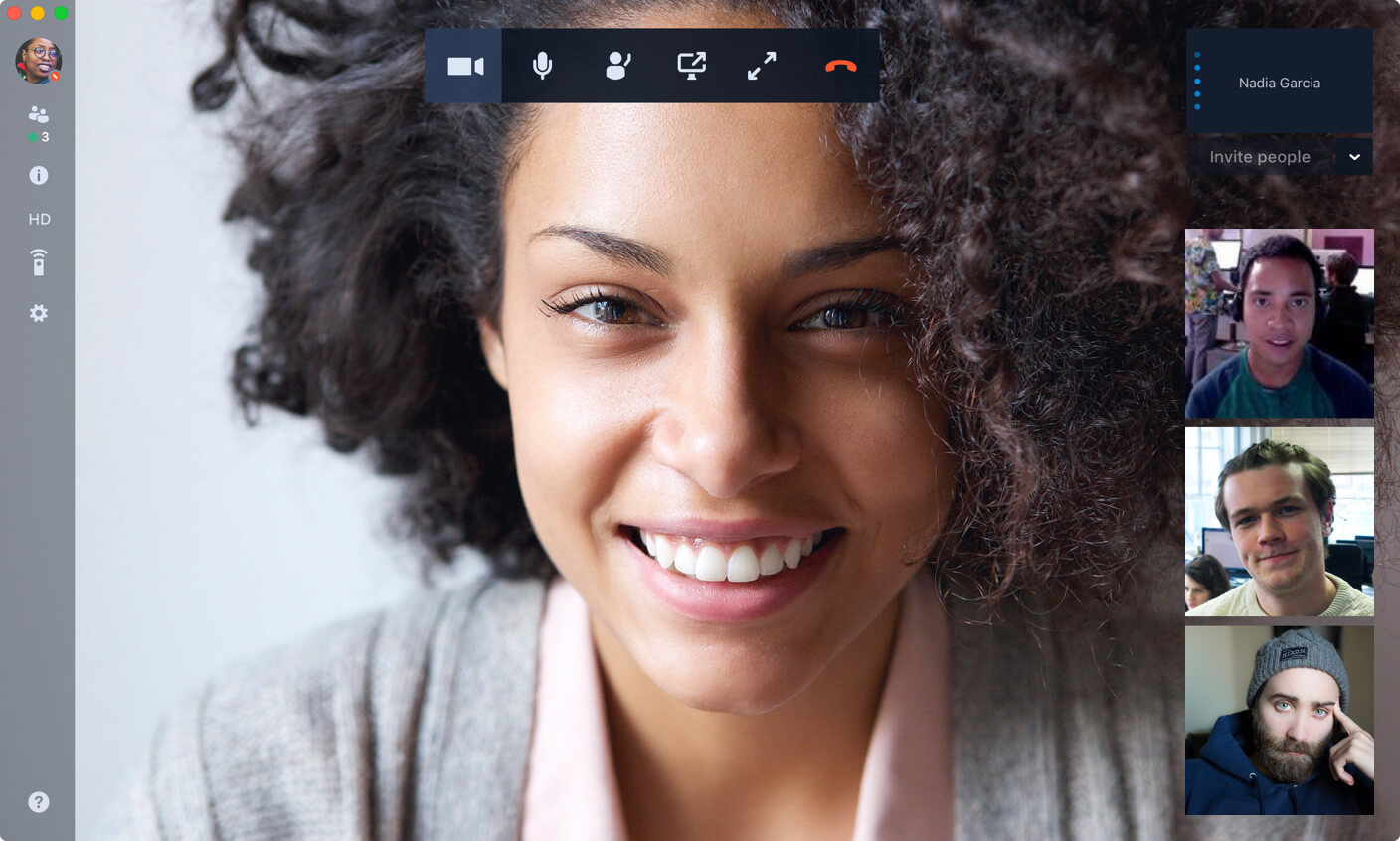 2) Fully execute work within a room. Stride is not just about chat, or even about pulling in status updates from other products (ex: Salesforce, ZenDesk, Workday, etc). Instead, Stride allows any post to be turned into a Task or a Decision, enabling teams to not just talk about a project, but actually document the work and the final outcome right inside a Stride Room.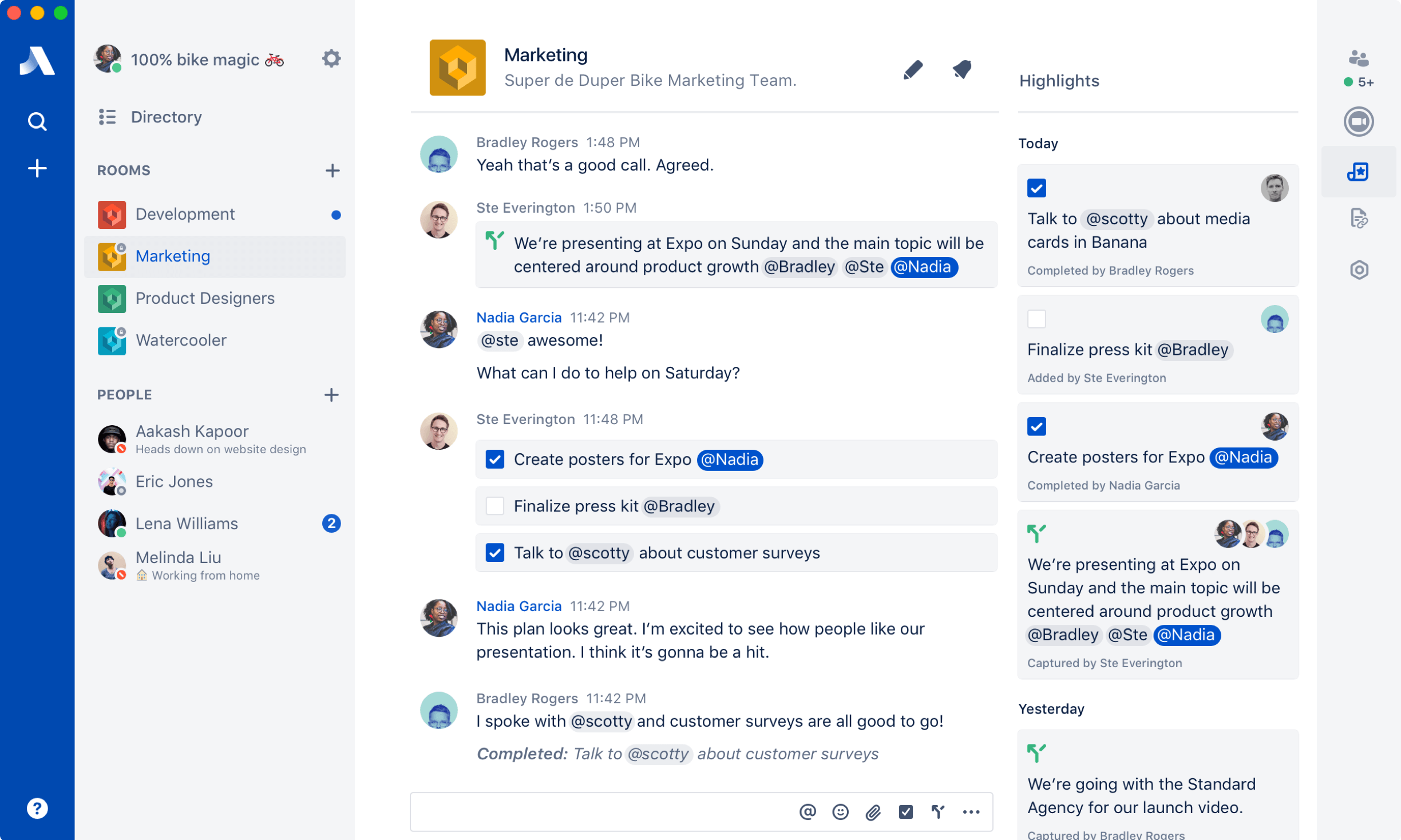 3) Large existing customer base to upsell into. Constellation views Atlassian's position similar to that of Salesforce a decade ago, where their existing product was mainly used by one department (Sales for Salesforce, Engineering for Atlassian) and via an expanded portfolio they plan to reach more people inside existing accounts.
MyPOV
Atlassian Stride is a very strong product for a 1.0 release. Rather than just messaging, it has many features natively built in, eliminating the need for several integrations. When a feature is missing, Atlassian has a robust ecosystem or partners that provide add-ons via their Marketplace. Their freemium model will be attractive to customers looking to get started quickly. For existing HipChat Cloud (not Data Centre) customers the migration to Stride is seamless. Install the client, log-on and all your HipChat content is there. I'd suggest HipChat customers do this sooner rather than later, as I expect Atlassian to depreciate HipChat and focus on Stride. As integration with Atlassian's portfolio (Jira, Trello, Confluence) deepens, Stride will certainly create a challenge for products like Slack which also has a strong developer following.
I was impressed that Stride already has a "While You Were Away" feature, which allows people to quickly catchup on things they've missed. This is similar to Slack's Highlights feature or IBM Watson Workspace's Moments.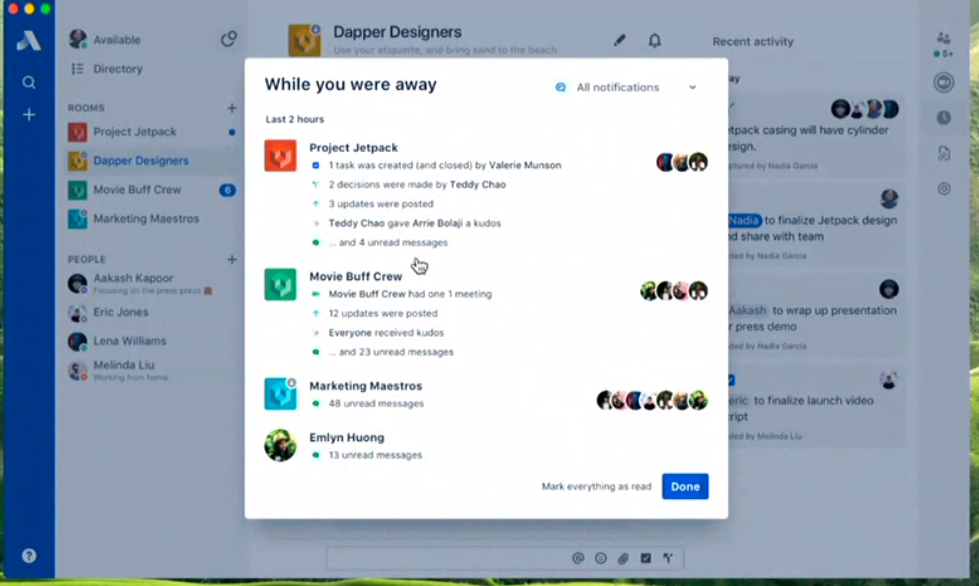 I look forward to seeing how Atlassian furthers integration with Trello and Confluence, ideally creating a seemless experience for people to plan and exectute on work.
Tweet