We've been talking about living in a digital world for decades, but most of us are still surrounded by paper, business cards, stick notes, todo lists, whiteboards, photos, magazines and other physical forms of content. To help reduce that clutter by transforming content into secure, searchable and signable PDF documents, Adobe has updated their Acrobat Reader mobile application to now include scanning functionality.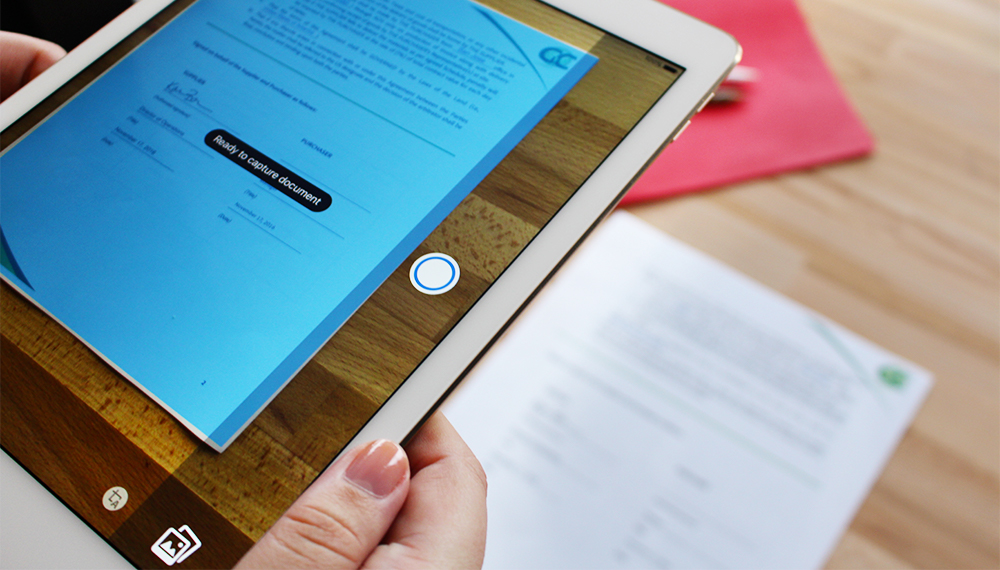 MyPOV:
Adding scanning capabilities to Acrobat Reader makes a lot of sense. PDF is already one of the most used file formats, and Acrobat Reader in installed on hundreds of millions of mobile devices, so it's a natural fit to empower people to easily create PDF via their phone/tablet's camera. There are some very useful features such as reordering pages, rotating and annotating with notes, highlighters, pens and text, and adding your signature... all of which is free. In the future more advanced functionality will be available such as OCR for searching, but this will most likely require an upgrade to full Adobe Document Cloud capabilities. This strategy means Adobe Acrobat Reader's new scanning features could help increase interest in the full Document Cloud service.
Adobe faces a great deal of competition in the portable scanning market, from products like Box Capture, Dropbox Scan, Evernote Scanable, Microsoft OfficeLens, Google Drive Scan and the new Google PhotoScan. This blog post is not intended to provide a full competitive review of each product, but I can say while the core capabilities in each are similar and useful in many common use-cases, they do vary in areas such as parallax correction (for documents, whiteboards, large screens, etc), OCR and search, digital signatures, annotations and markup, business card scanning, export options, document assembly and organization, sharing, and more. Customers should choose the tool that fits best into their existing environment and workflows, making mobile scanning as seamless to their employees as possible.
Tweet